On Wednesday, 26th of January, our European Solidarity Corps volunteers together with us – the team from Erasmus+ Youth and European Solidarity Corps Informational Center and Youth Association DRONI, organized the first ESC Caravan meeting at Ponichala Youth Center!
What is the ESC Caravan about?
The team of Informational Center together with European Solidarity Corps volunteers will visit different regions and cities of Georgia and implement informational meetings for those who are interested in the following topic and are willing to learn more about it.
"ESC Caravan" aims:
To have general informational meetings about Erasmus + program;
To acknowledge the opportunities within Erasmus + Youth program;
To learn more about European Solidarity Corps;
To meet young people, who are doing their European Solidarity Corps project in Georgia and learn about their experiences;
To attend the thematic workshops on different essential topics;
To motivate young people to take part in Erasmus + programs.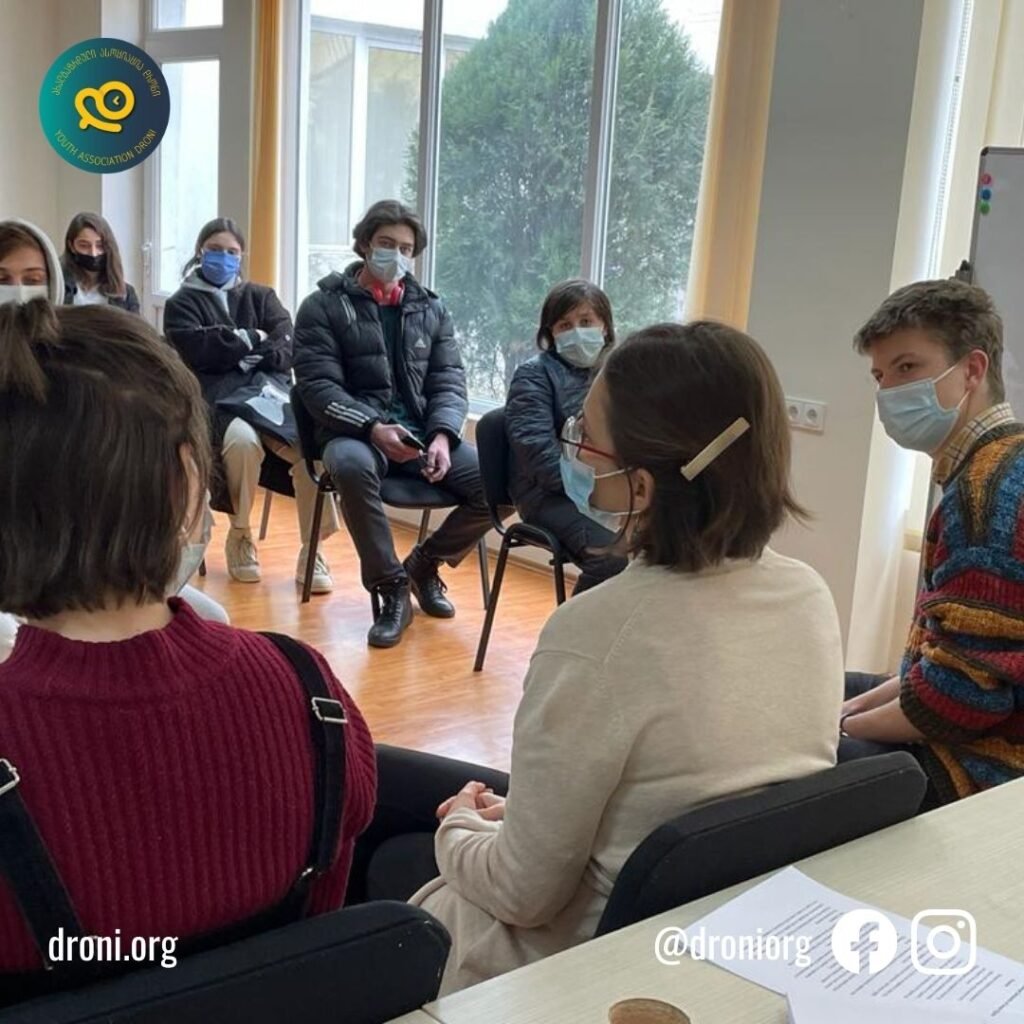 WHAT DID WE DO at Ponichala Youth Center?
We met with young people (age 14-15) interested in Erasmus + and its possibilities. We introduced to them the Erasmus+ Programme and volunteering Opportunities offered by the European Solidarity Corps (ESC). Through our volunteer's experiences, we talked about WHY to volunteer, HOW to apply, and what the projects look like. We also talked about the financing of projects and if our volunteers learn new skills that will benefit them in the future After a little break and a Tornado energizing game we continued with thematic workshops.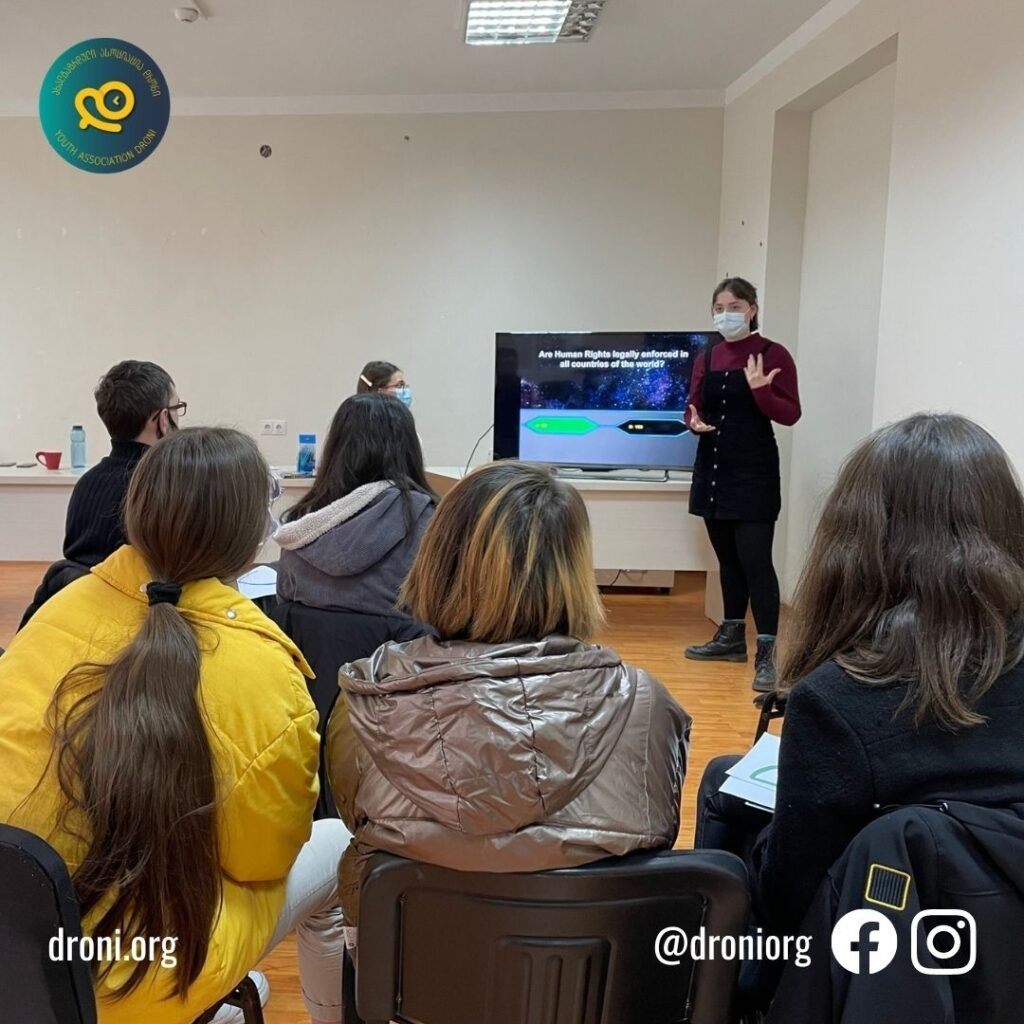 The workshops were a quiz game about Human Rights where we talked about what Human Rights are and why they are important and a game of 'Pride & Prejudice' where we learned that it is important not to label people based on stereotypes.