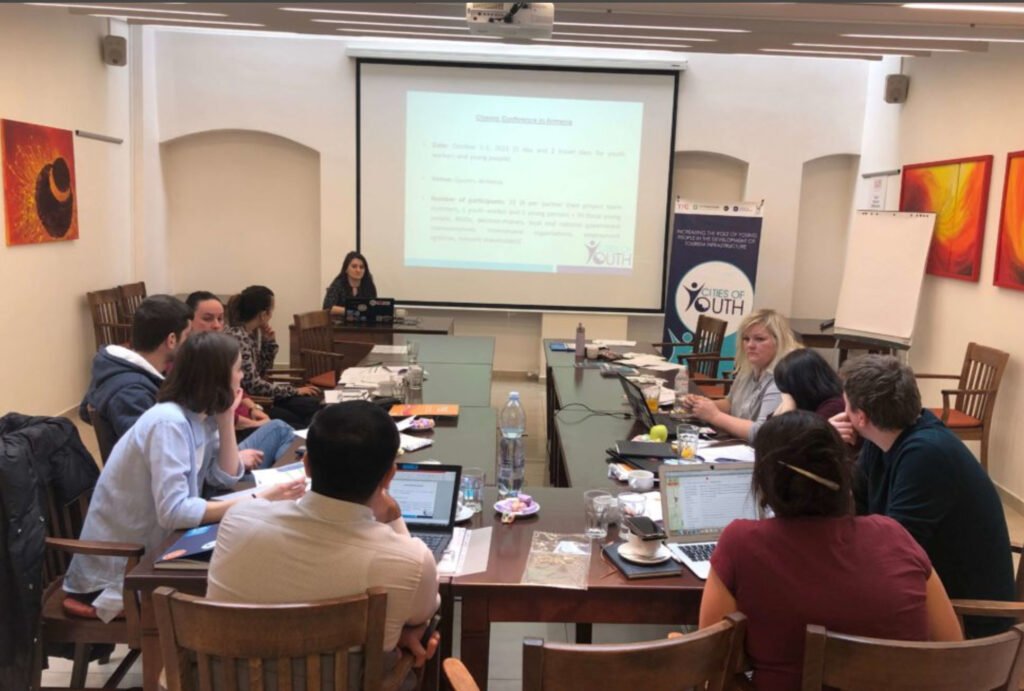 Cities of Youth
"Cities of YOUth" is an Erasmus+ project. The Main idea is to increase the role of young people in the development of tourism infrastructure ". The project involves 20 participants and 4 coaches, who will be introduced in stages within the Droni Newsletter.
Alumni Project Zugdidi
The 'EU4Youth Alumni' network will unite young beneficiaries of EU4Youth, Erasmus+ Youth in Action and European Solidarity Corps programmes and network of YEAs from Eastern partner countries, will build on the enthusiasm and voluntary spirit generated during participation in the non-formal education mobility programmes with the aim to support better engagement of the disadvantaged young people from Eastern Partner countries in the EU mobility programmes.