My April in Georgia started wonderfully. Eventually, the snow and rain stopped, and spring
was coming! But not only spring decided to pay a visit in Georgia, also my parents came for
two weeks. We traveled through Georgia, and I was finally able to see Batumi and the
Black Sea for the first time. For me it was a short visit in Batumi because me and the other
volunteers of DRONI and the Tbilisi Youth Centers Union had our mid-term meeting in
Bakuriani. Four days of reflecting on the experience that we have made so far in our
voluntary service, advice on how to manage the time that we have left, gain more
knowledge about Youthpass, we also had a scavenger hunt in Borjomi (my group was more
or less successful with that…), walks through the snow (we almost got stuck in the snow),
discussion about which Harry Potter character we would be and of course, a Georgian supra
on our last evening, followed by Georgian dances.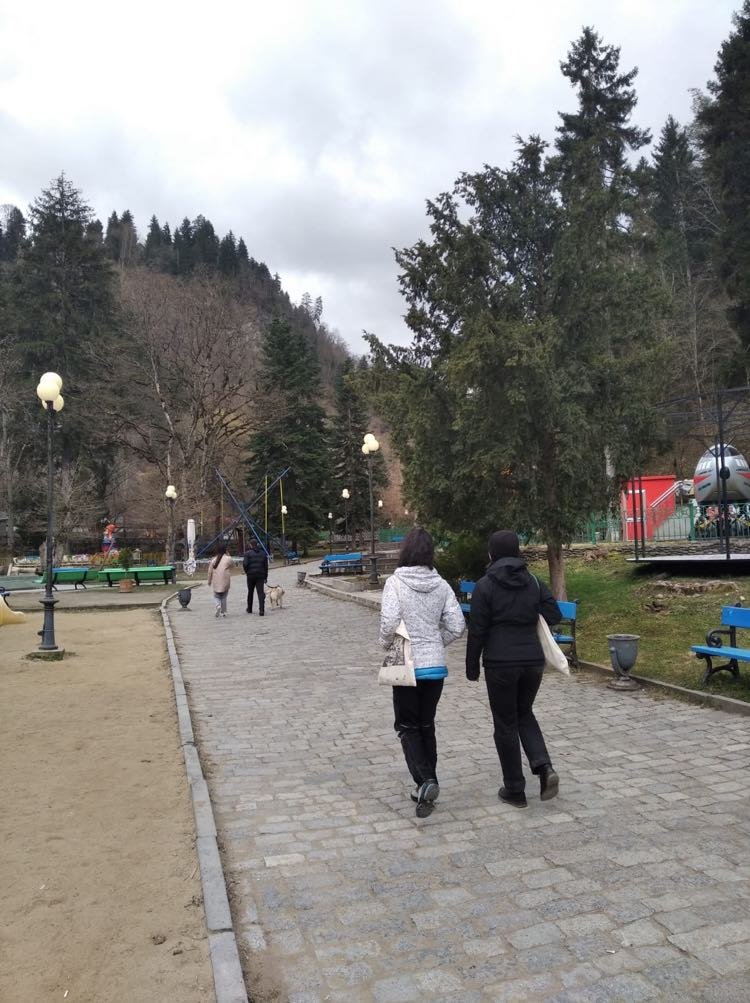 In April we also continued with the ESC Caravan – this time in Zugdidi. We had four meetings
where we talked about Erasmus+ and ESC opportunities and had workshops about human
rights, food waste and a scavenger hunt that aimed to connect youth and EU. In the
meantime, we walked around Zugdidi and spent time in the Botanical Garden, the Dadiani
Palace and its park and tasted Megrelian food (very delicious I must say).
April was also the time of easter and in order to celebrate my flat mates and I painted eggs.
From Germany I only know the easy way of colouring the eggs: painting them with a brush.
But my dear flatmates from France and the Czech Republic showed me how to really do it!
Step one: you take one egg and place a leaf on it
Step two: take a piece of tights and wrap it carefully around the egg
Step three: cook the eggs together with the peel of onions
The outcome is incredible!
During the Easter holidays I stayed in Tbilisi and enjoyed the time with walks around the city,
good food, good weather and my even better friend Dominika.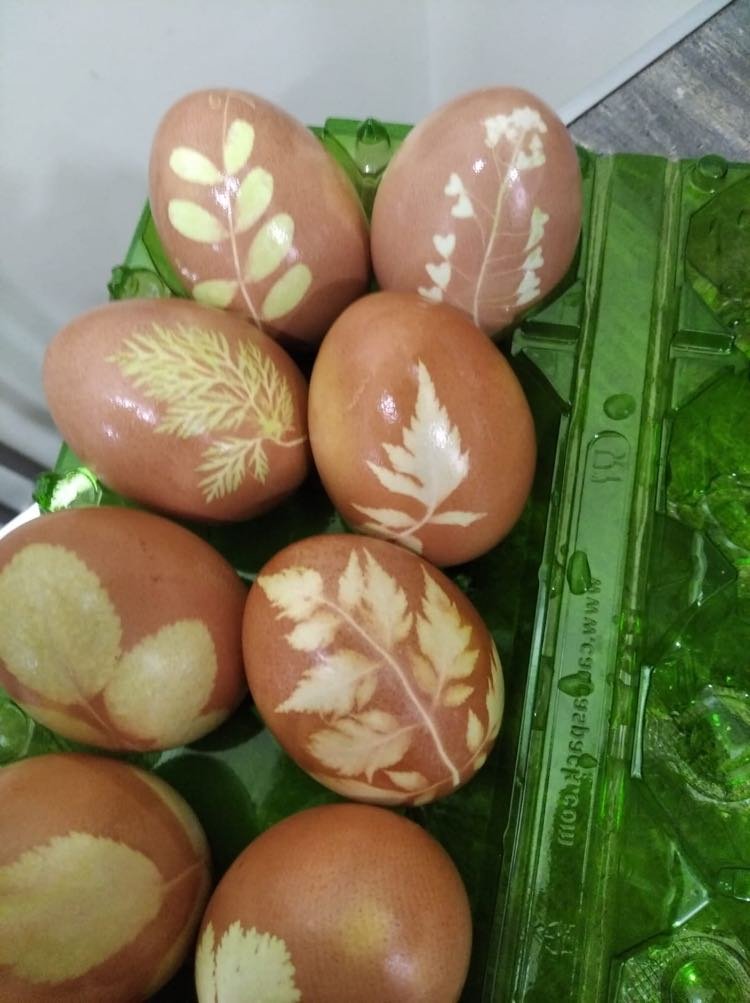 For the next three months that I have left here I hope to see even more of Georgia, to swim
in the Black Sea, eat as many Khinkali as possible and use the opportunity to also visit
Armenia. But what I know for sure that those months will be full of exciting moments, great
and new experiences, and beautiful memories.