#EuropaFair2022 was a local event focused on the promotion of European Union opportunities for young people in Georgia and abroad. It was held on 9 May, 2022 in Dedaena Park, Tbilisi, Georgia.
Similar event was previously held for the first time in 2019 and recieved a warm welcome from the Georgian society and young people. For this reason, the organizers and the team of volunteers from Youth Association DRONI decided to remake the event in a smaller size this year as well.
The fair was focused on two European Union programmes, namely the Erasmus Plus and the European Solidarity Corps. The local and international volunteers provided the attending public with information about the benefits of these programmes, how to get involved in them, what is the slection and preparation like, how the financing works and so one. The volunteers all spoke from their own experience creating de facto a Human library.
There was also a photo exhibition of different moments captured on camera by volunteers. Most of the photos were taken by international volunteers who were staying in Georgia on their ESC projects and were coming from different European countries as Slovakia, Germany, Poland, Estonia or Italy. Several pictures were also taken by young Georgians participating in Erasmus Plus youth mobilities or ESC projects abroad.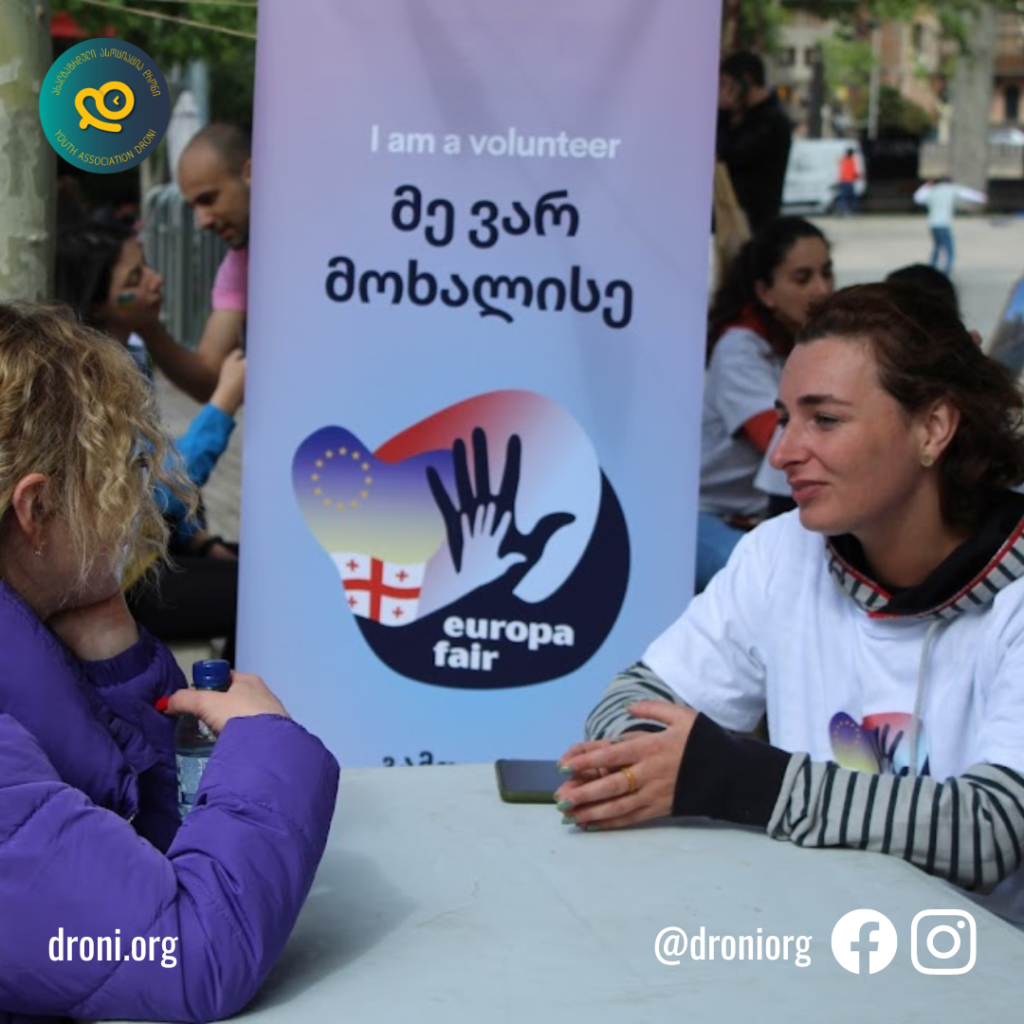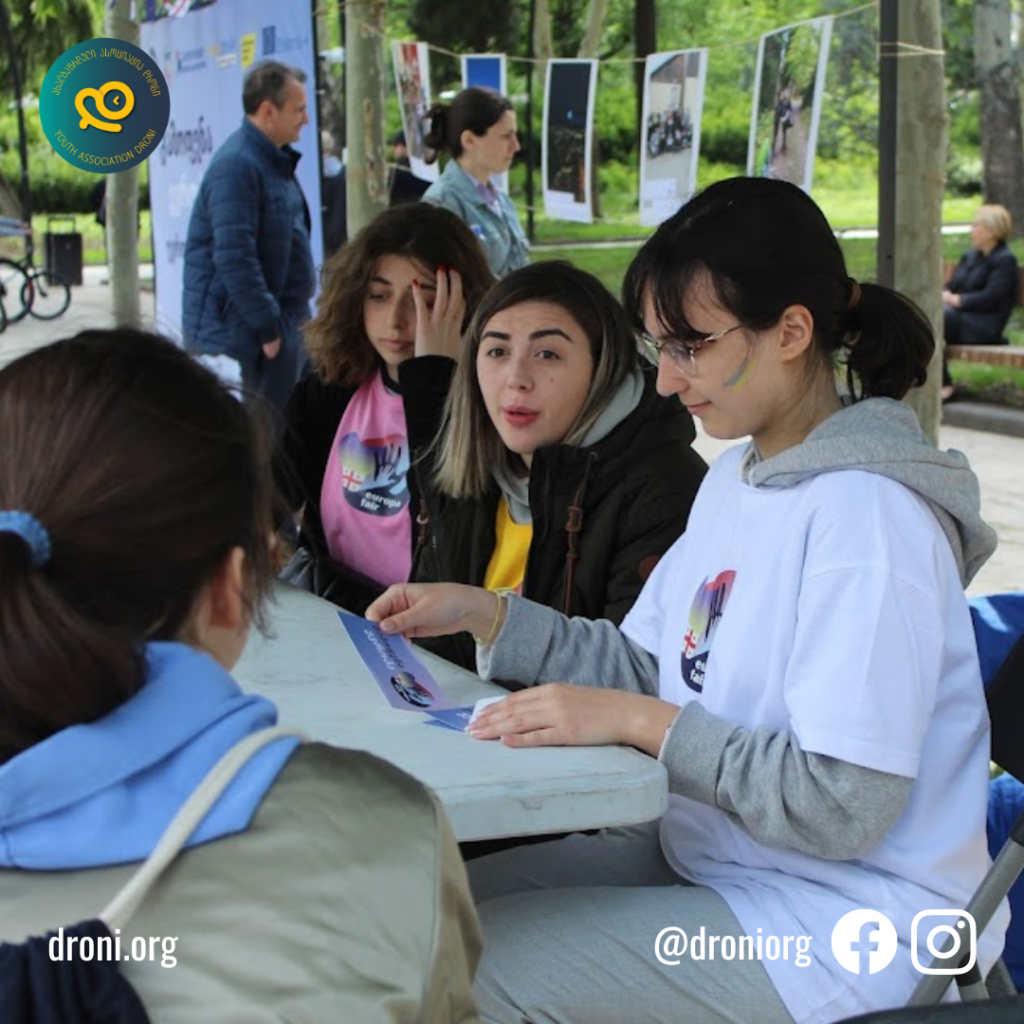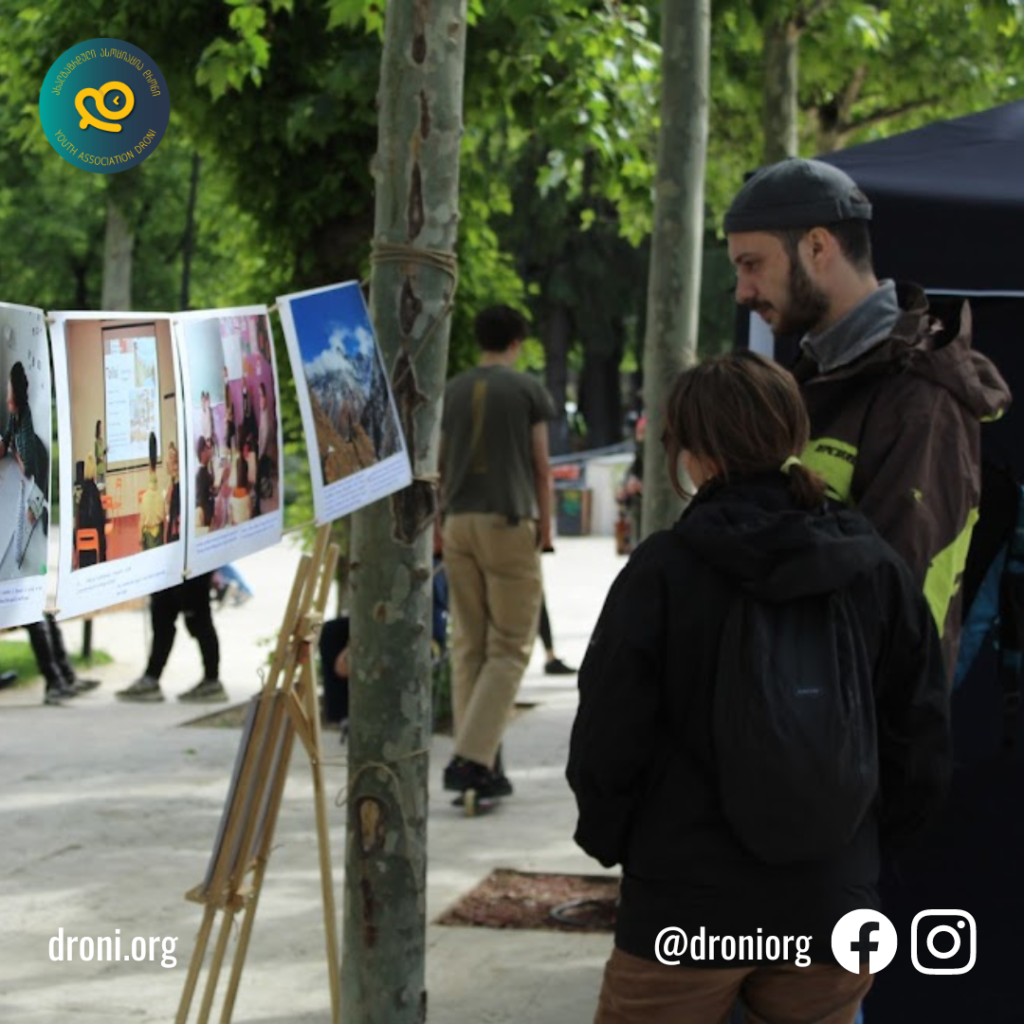 The event was organized by Erasmus+ Youth and European Solidarity Corps Informational Centre in Georgia and supported by Tbilisi City Hall Department of Culture, Education, Sport and Youth Affair – Eurodesk Georgia, in cooperation with Tbilisi Youth Centres Union, Youth Association DRONI and NGO Youth For Peace and Equality.
The event's activities were done in four different corners of the park.
Corner "Talk about Europe" was based on an interactive sessions in which the organizers introduced the public the experiences and tasks of the Erasmus + and European Solidarity Corps programs related to personal growth and experience.
Corner "My European Experience" was based on an interactive sessions for young people who wanted to learn more from their friends that participated in various Erasmus + mobilities and wanted to share their experiences;
Corner "I am a volunteer" refered to young Georgians who have volunteered within the European Solidarity Corps Programme in Europe and were willing to share their stories and experiences.
Last corner of Non-formal education held a series of activities based on teamwork exercises/training.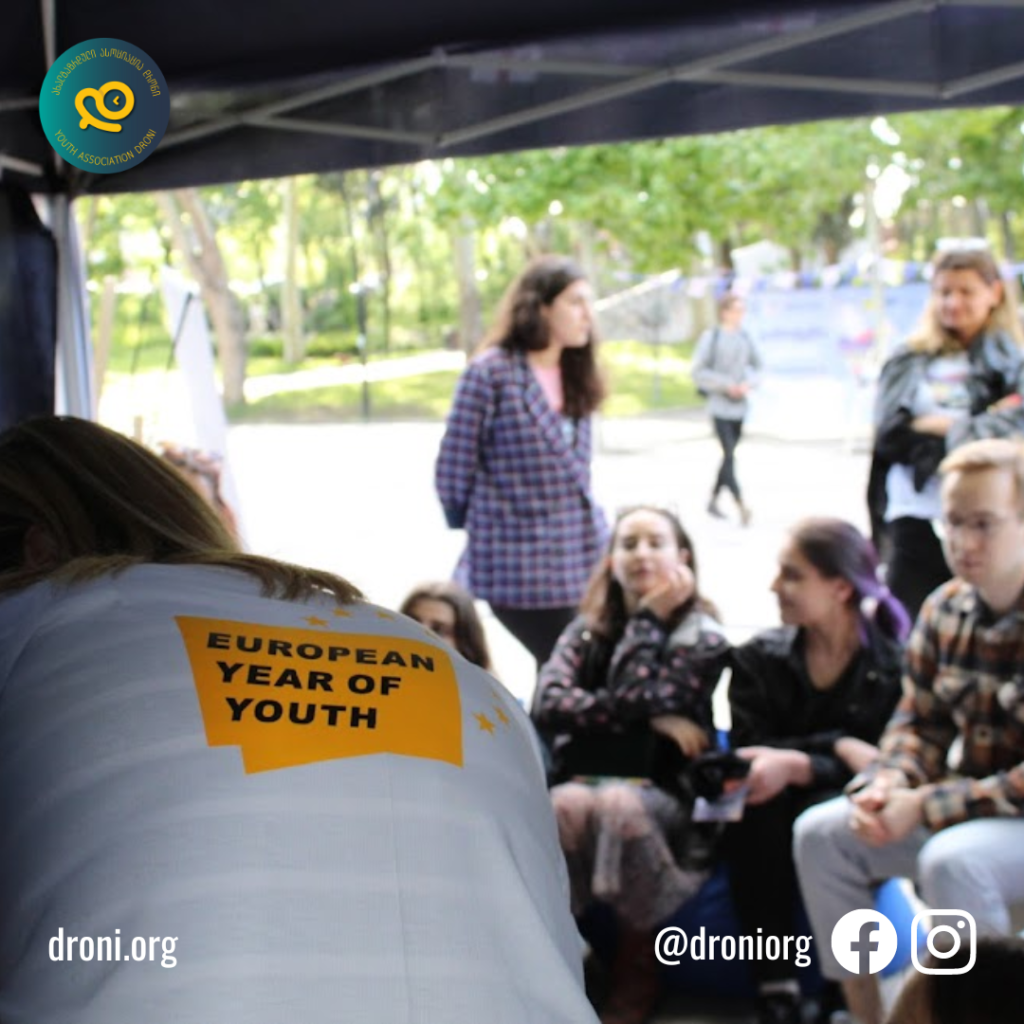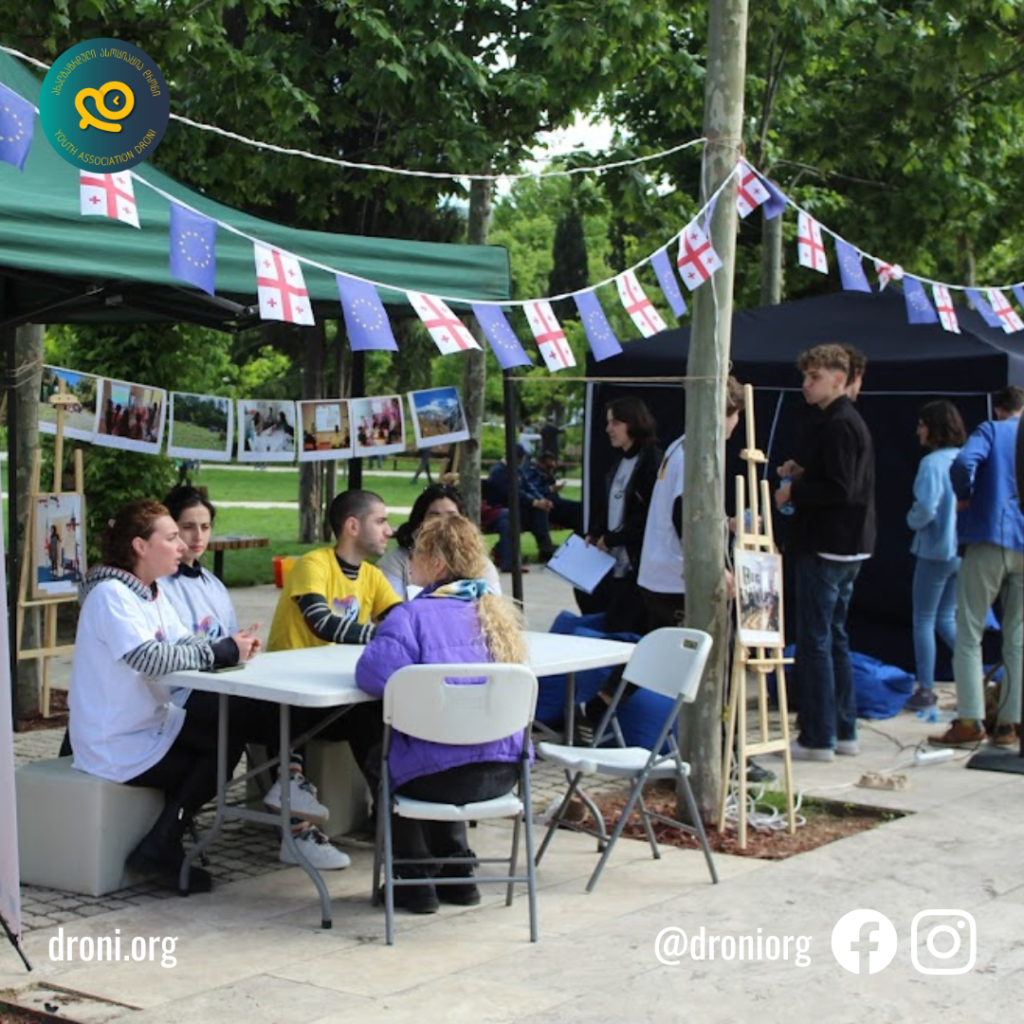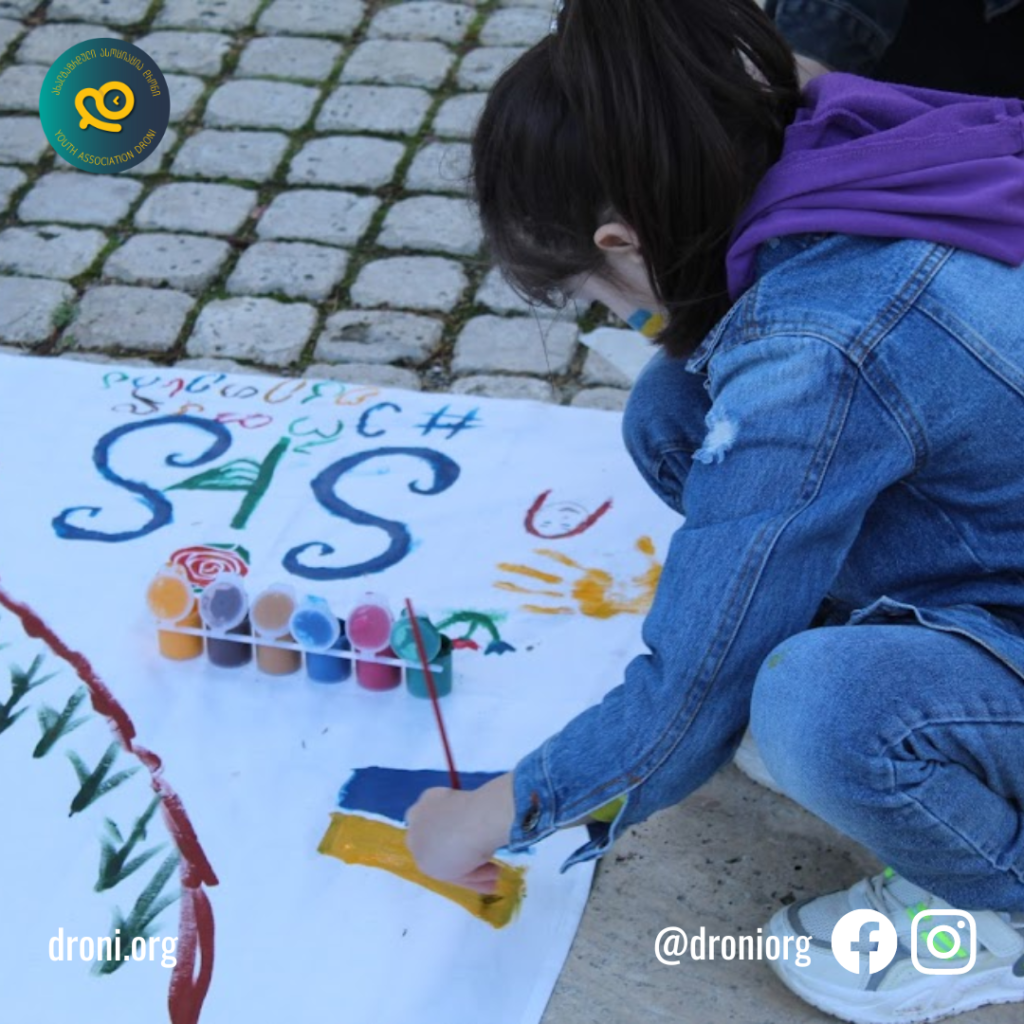 The Fair started at 4 pm and finished by an 8 pm concert of popular Georgian group @killeages, who brought a very nice musical ending to the whole event!