What a start.
We arrived in Tbilisi, Georgia late evening on July second. At first, we found one of the most different things compared to Sweden – the traffic. People drove way too fast and wanted to be as close to the vehicle in front as possible.
In our first week, we got the opportunity to get to know our group a bit and also the organization and the other volunteers. Most of the days we had some brainstorming with our thoughts regarding our environment project, learned about each other, and got to know the living area or the city. Tuesday brought loads of joy and full stomachs. We had a lovely dinner with Droni, had some great conversations, ate Khachapuri and Khinkali and learned how to eat these lovely dumplings.
This week was a perfect start to our adventure.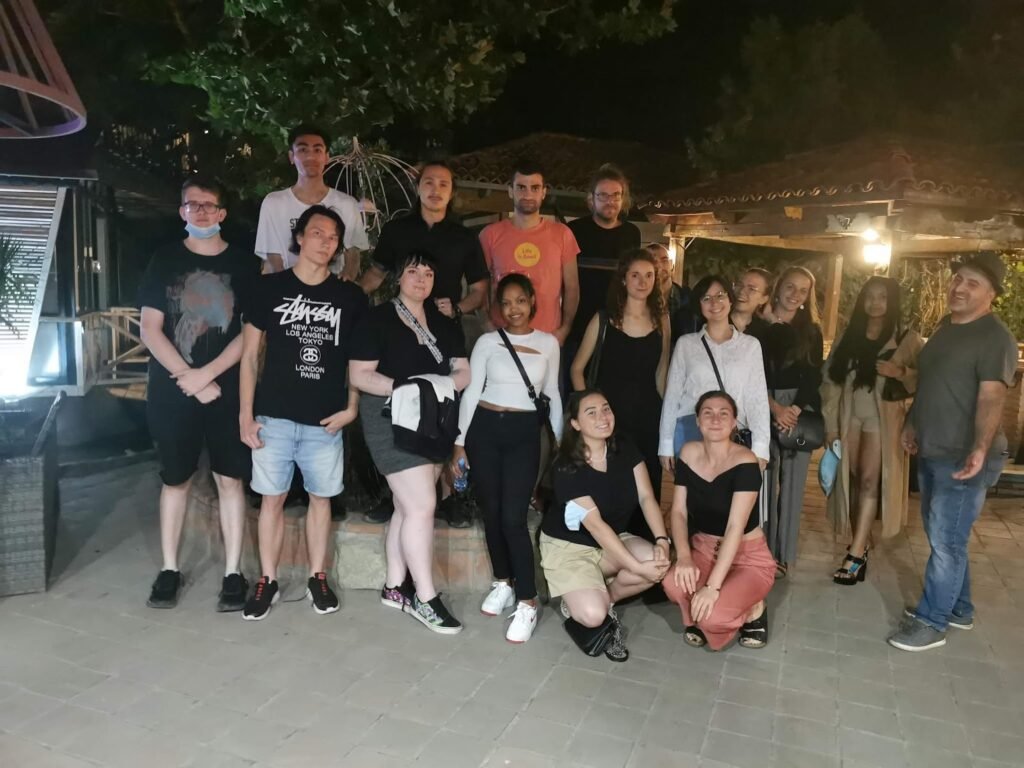 The second week was more about working as a team and testing our limits. We spent the start of that week preparing our presentations for the upcoming events and activities we had planned the week before. So we had 2 days of preparation for the first event that we did and it was about representing recycling to the kid. Just to show them that it's a good thing and will save many lives and the future. We started with two activities, and thanks to our coordinators the rules could be explained to the youths. Although we couldn't understand each other, we could see that they enjoyed it. After the fun we had some time for the presentation and also a little drawing time. They were going to paint how they wanted recycling bins at home and wow how creative.

The next day we had a Swedish evening where we prepared some tipical food and talked about Swedish culture. It was a little hard because we didn't have so much time to prepare but still it was really fun and it seemed like everyone enjoyed it.