In the end of May we had another cleaning event of the Tbilisi Sea. The plan was to clean one part of the beach in the afternoon and have a relaxed Picnic afterwards as a reward.
This time we collaborated with the Alumni Project and had great support from the young people in this network. After several meetings in which we exchanged ideas about the event, logistics and preparation, we were ready to go!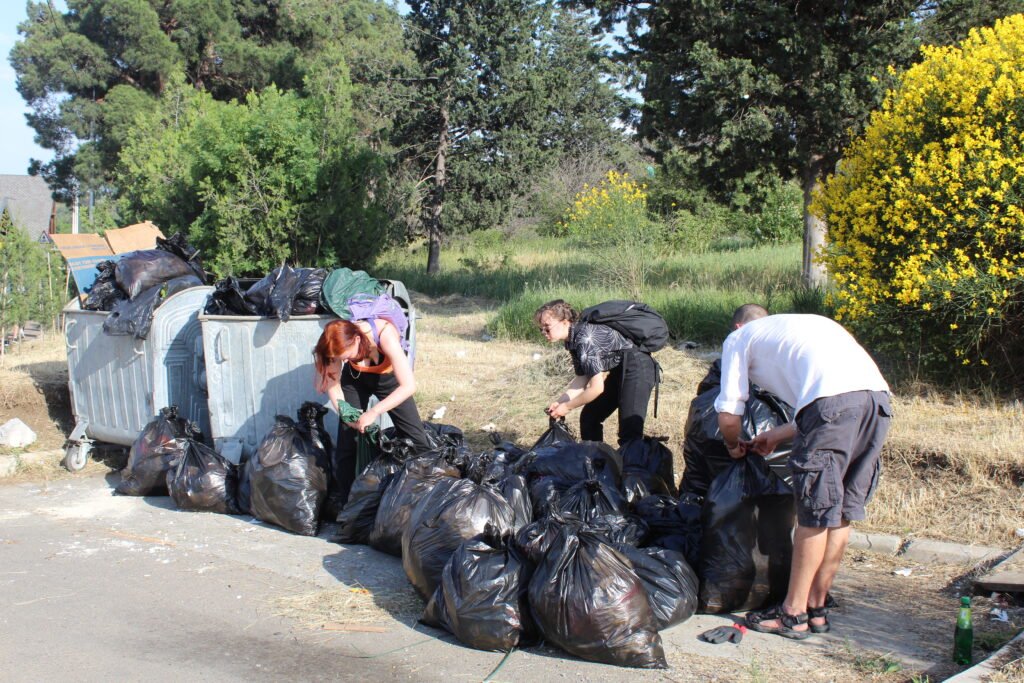 On 29. May, a Marshutka picked up all the motivated participants to take us to the Tbilisi Sea. There we instantly started picking the trash, while we could listen to some good music and enjoy the warm weather.
In the evening, our talented colleague Felix provided us with amazing music, we played outdoor games and relaxed in the sun. The best part was probably the great food, which the Alumni Archil prepared with the help of the volunteers. Everyone got their own package – it was hygienic and sustainable at the same time, because only paper bags were used! Of course, we didn't leave any trash behind.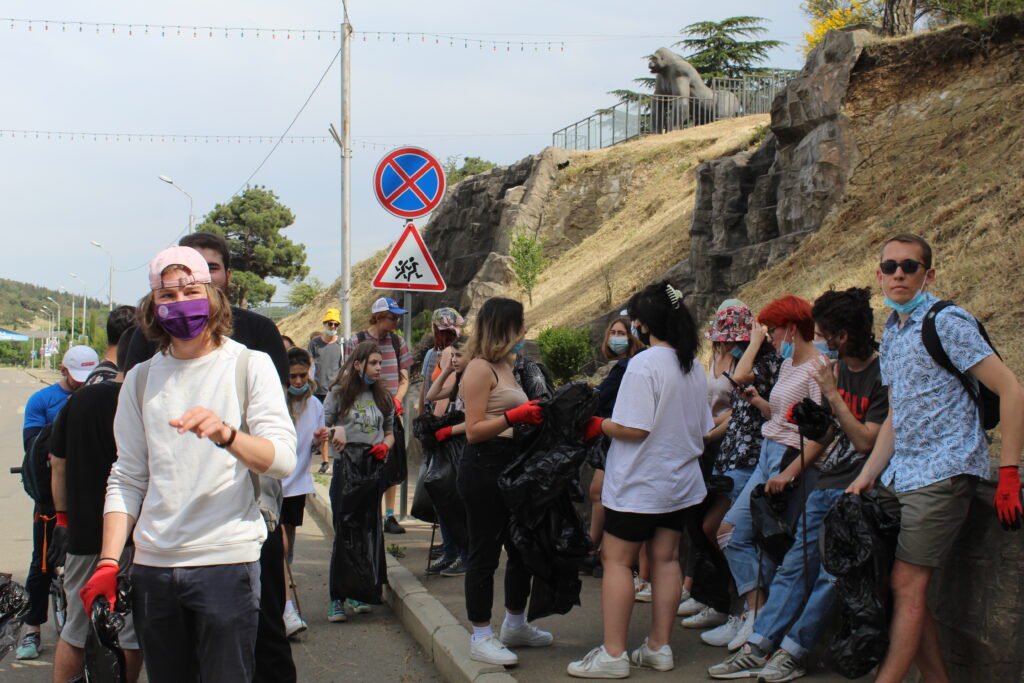 We felt an incredible teamspirit, good mood and motivation during the whole event and are really happy about the results. It feels good to be part of such a small, but effective and needed movement!