From November 14 to November 21 DRONI facilitated a Training Course titled Migration and Refugees in Youth Work. The project was held in Bakuriani, Georgia and it was a part of the Erasmus+ programme, supported and promoted by the European Union.
The aim of the project was for the Youth workers to exchange knowledge about the situation concerning migration in their countries, to learn about the work of other organizations in this field, to exchange best practices through peer learning, and to develop action plans for the local reality of each participating organization.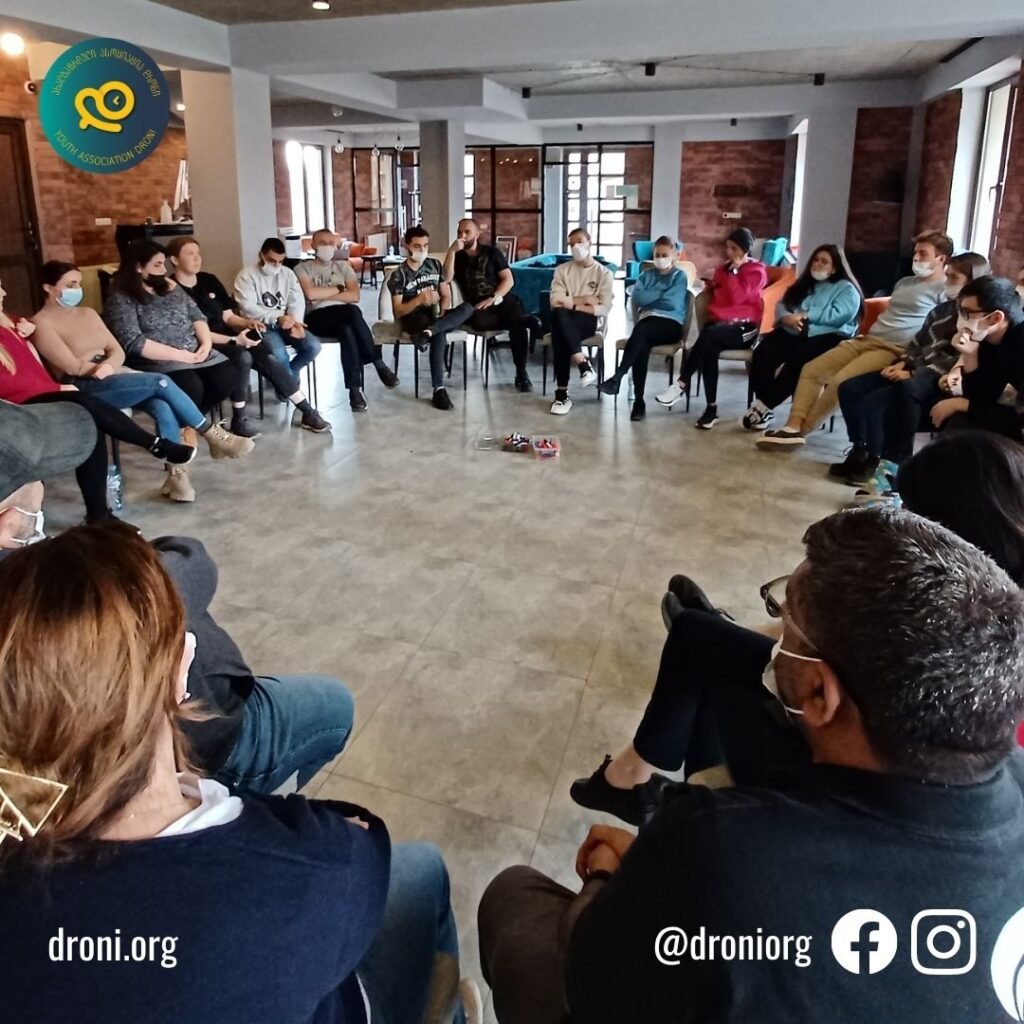 The first few days were all about introductions and ice breaker games. As a team-building activity, participants were divided into teams to build a Migrants bridge from marshmallows and pasta. Two-afternoon sessions were dedicated to the topic of Migration: the first session was Introduction into Migration history and background, the second session was the Migration Glossary, where participants matched verbs like refoulement, transients or naturalization with the correct definitions.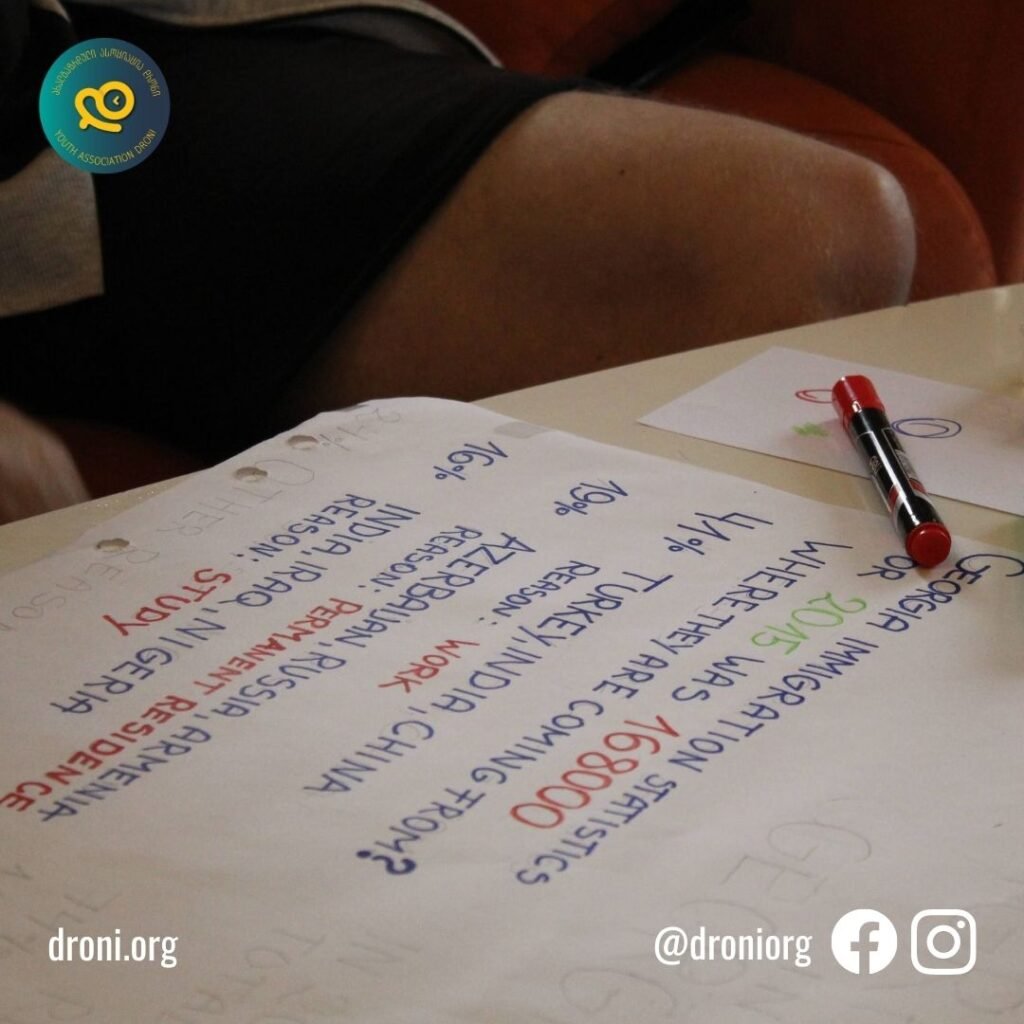 The second day began with a presentation on racism, discrimination, and human trafficking. After the first session, participants were divided into teams and analyzed four real-life case studies about discrimination and slavery. Afternoon sessions were devoted to the preparation and presentation of country Migration presentations.
The plan for the third day was to do a study visit to Akhaltsikhe. The team separated into two groups and each group separately visited one non-governmental organization. The first group visited Akhaltsikhe Adult Education Center and the second one visited the Union of Democrat Meskhs. Participants in both groups discussed topics such as the integration of minority groups and the cooperation of NGOs with the local municipality. The afternoon was then spent in Sapara monastery and Rabbati fortress in Akhaltsikhe.