"Track One" is a long-term project on outdoor education that started by a Training course held in Bakuriani, Georgia at the end of September 2021. It was a part of the Erasmus+ programme under Erasmus+ KA2, supported and promoted by the European Union.
The training course aimed:
To explore and promote outdoor education as an effective tool in youth work. To Increase knowledge of the theoretical and pedagogical background of Outdoor Adventure Education methods. To create space for sharing knowledge, exchanging experience, and good practices among youth workers that are using OAE in youth work.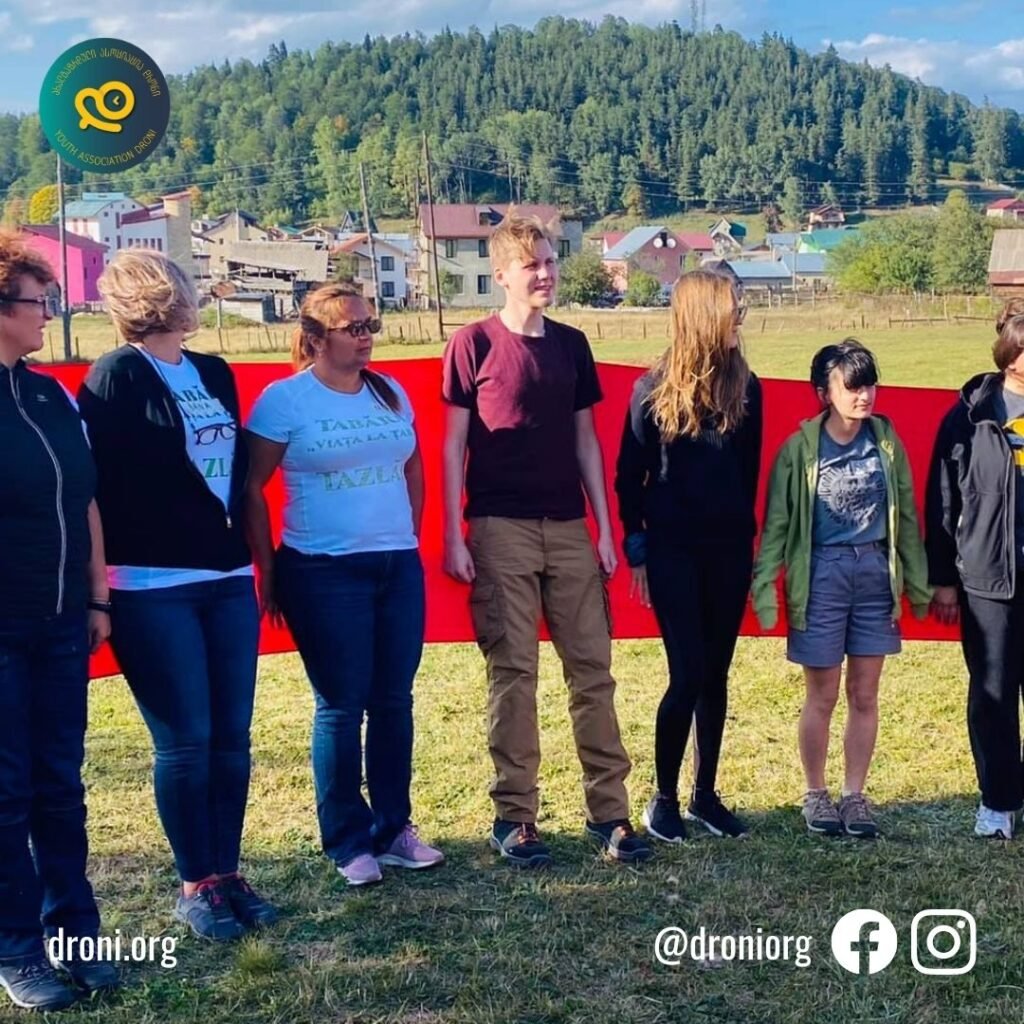 The training course brought together youth workers, youth leaders, teachers and active volunteers representing the partner organizations from Poland, Armenia, Ukraine, Latvia, Romania, and Georgia.
The first day was focused on team building and getting to know each other better, we learned what's experiential learning, how to use debriefing to get a better understanding of our experiences, and how to use it in outdoor education settings.
The second day of the training course was about showing to the participants the practices and providing a concrete experience as an example of quality outdoor education. The project is a semi-outdoor training course – participants will spend a few days outside in nature, on this day they learnt the main Methodology which is based on the principles of outdoor adventure education, experiential learning and non-formal education. Participants were divided into the groups such as Material, program, food and wellness team and started preparation for the hike.
During the outdoor part of the training course, as our participants planned we tracked the Borjomi-Kharagauli national park, which is one of the 15 pan-parks in Europe. The venue offered us unique nature and possibilities for various outdoor activities. Hike proceeded for 2 days and it was full of challenges and experimental learning. Participants experienced how to set up tents properly, how to survive in extremely bad weather, how to use maps, compass, and additional essential staff. Also, outdoor activities were focused on improving facilitation skills outdoor.
On the HIKE: Our day started with a variety of fun trust-building activities. At the same time, we experienced exercises related to the outdoor expedition and education. Participants had a chance to walk on a string, they made zip lines to deal with tasks given by trainers. The second part of the day was an open space for participants and they planned the whole evening with different kinds of workshops for a group such are using "Gumizela" in outdoor youth work; fire-making workshops, and team building activities.
,,Experience is not what happens to you, but what you do with what happened to you"
After two days of hiking, participants arrived safely back to the venue. While our bodies were enjoying muscle pain after hiking our minds were busy reflecting on the whole hike including the preparation. First, each team: program, materials, food, and wellness, we're looking back at the whole work done and thinking of ways this could be improved. This was followed by a discussion within the whole group. We learned from our experience what to do better for future adventures.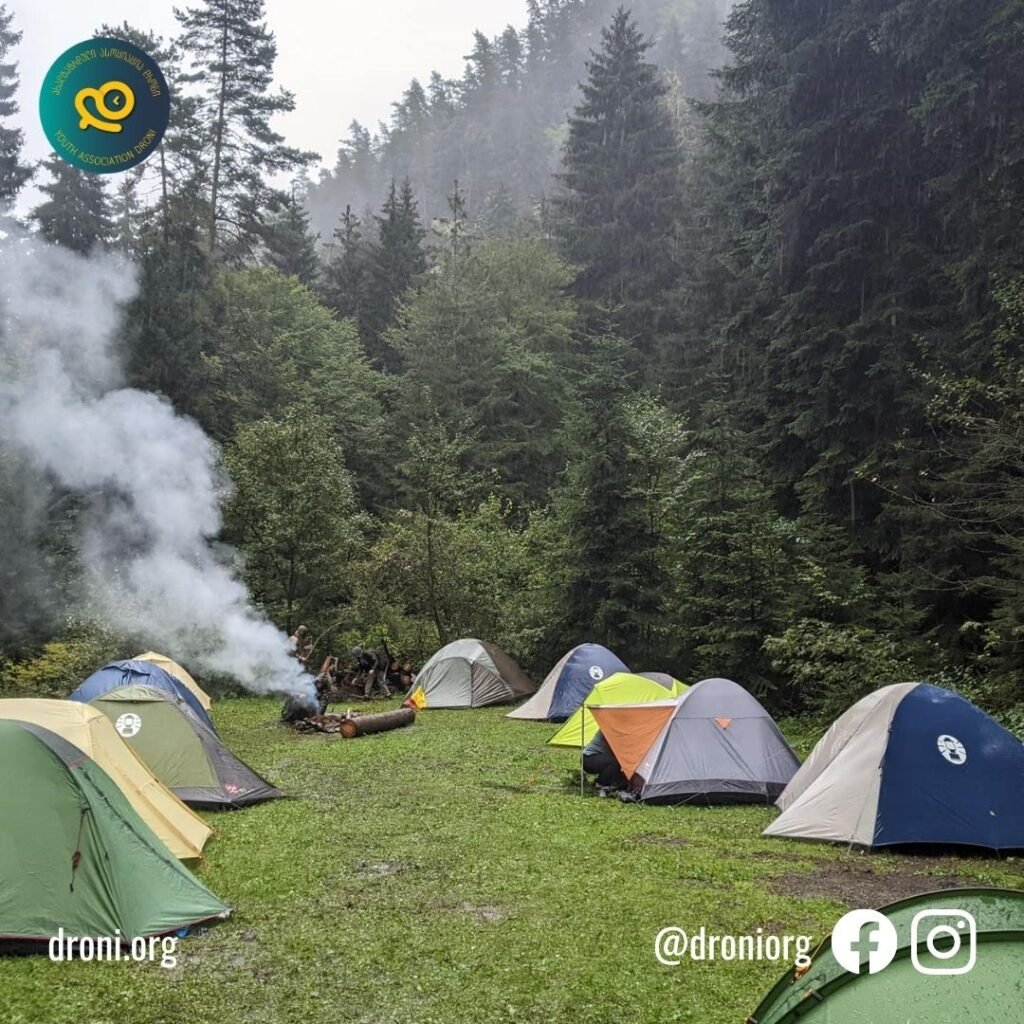 The last day has been filled with lots of different emotions and activities. We had reflections on the whole week, things that went really well and aspects we would love to improve in the future, we reflected on ourselves and our involvement in the project. We talked about future steps and activities we are going to organize in our own communities. It was emotional to say goodbye to everyone but at the same time, all of us were happy to know we made new friends, grew ourselves as professionals and gained new skills and views.