On Wednesday 16 June, another Italian volunteer and I participated in an afternoon of activities at Ponichala Youth Center.
The first group were primary school children, around 9 years old. We organised three games: the first one was more sport and movement, to break the ice. The second using music, which made everyone happy, and the last one was an identification game. The children were very good at impersonating the various animals and characters!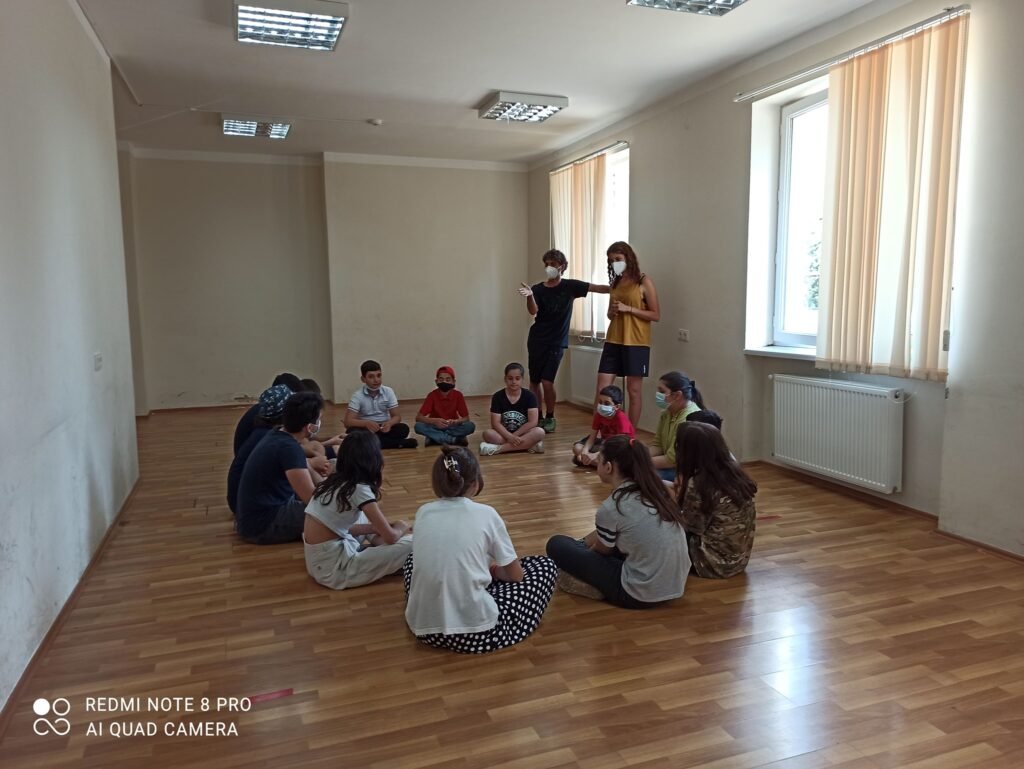 One thing that really surprised me was their participation and also their level of English, they could communicate very well.
In the second group there were 12-13 year olds involved. We started the activities with some very funny theatre exercises to the rhythm of music. Then we continued with games where you had to move every part of your body, there wasn't a moment to rest.
For the last group, with the 16-year-olds, we organised role playing. Thanks to the supervisors, who helped us with translations, we were able to explain the rules. The game was very simple, all we needed was some sheets of paper, a pen and a lot of imagination!
I must say that the afternoon was very intense and involving, but also tiring, we didn't stop for a moment!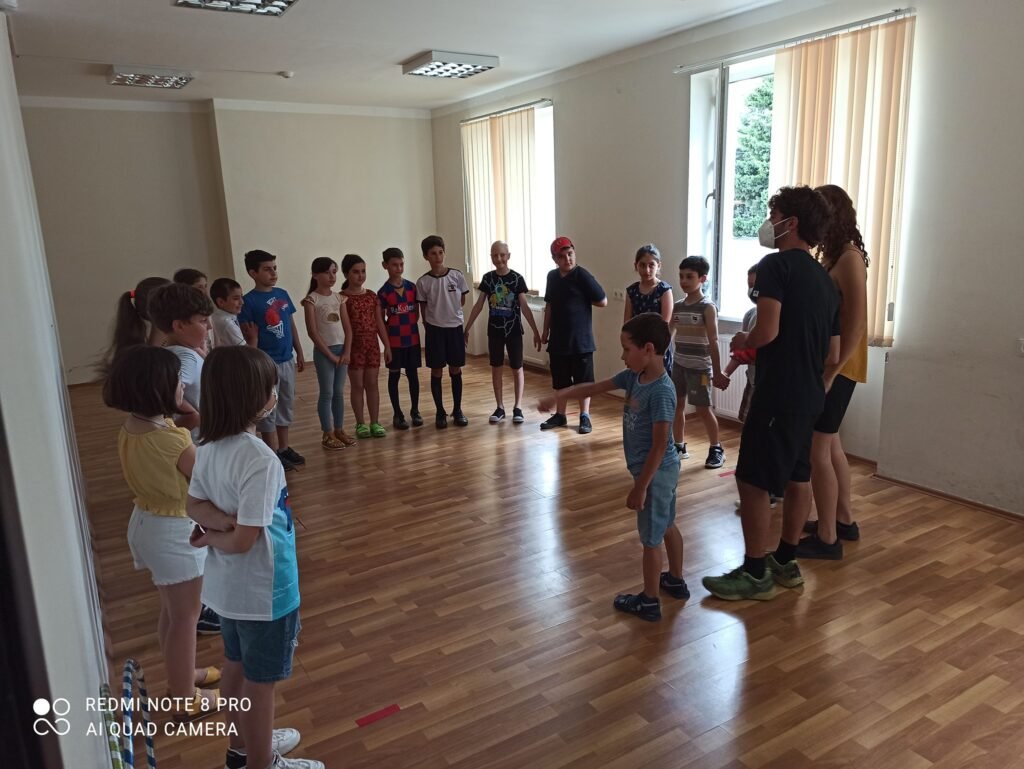 It was a great opportunity to experience a non-formal education context. We had a lot of freedom in preparing the activities, and it was certainly useful to have the help of our coordinator and teachers to coordinate the activities. I am very happy to have come into contact with the Georgian children and to have taken part in an event that brought me into contact with the local reality. I hope to do it again soon!