From now on, we Droni volunteers will share reports about our life here in Tbilisi on a regular basis. We want to share our experiences in order to let future volunteers know about the great life here and show what a great job Droni does!
We will not only write about our work life, but our personal experiences as well. We are able to travel a lot, meet interesting people and really get to know the Georgian culture. We are very grateful about all those possibilities.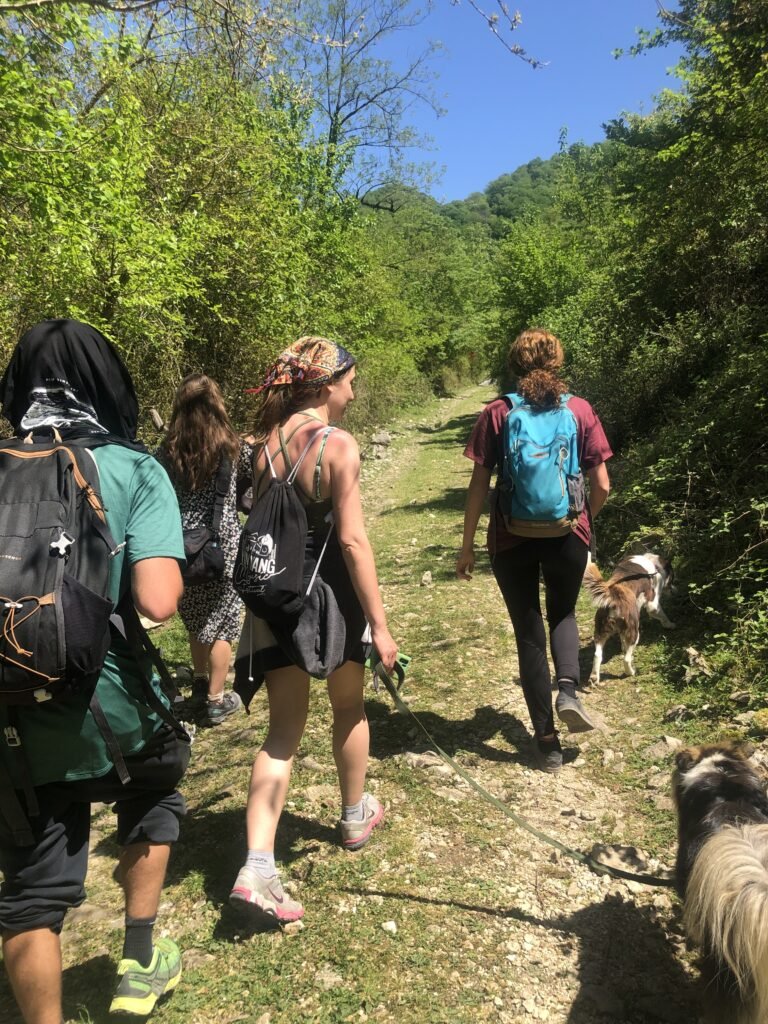 Because of the Georgian Orthodox Easter, we had holidays for the last week. This occasion was connected with a light lockdown in order to keep the number of Covid cases down. The municipality transportation was completely shut down, but we could still travel to other parts of Georgia -lucky us!
We used this opportunity to travel to Martvili all together. In this little village in the middle of nowhere we stayed in the wonderful Karma hostel. This hostel was built by three Belgians and is located in beautiful nature. Especially after life in the big city with lots of cars, traffic and noise, it was so good to "get out" and relax for some time.
We visited the Hotsprings, which means naturally hot sulfur springs, the Martvili Canyon, a huge waterfall and a city with many abandoned houses. The old soviet style was very impressive and completely different from what we usually know.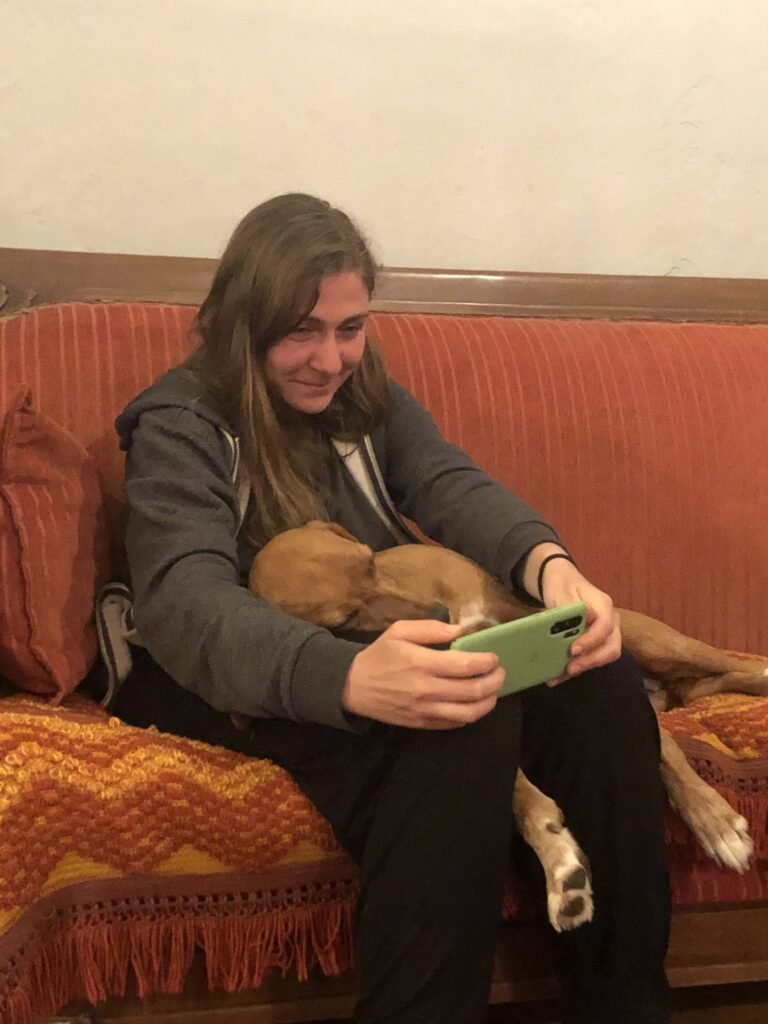 When we came back to the hostel in the evening, we got lots of tasty vegetarian food and interesting company from other international people. The Marshutka experience on the way back to Tbilisi was of course interesting as well. Sitting with many other people for hours in a Minivan is… new…. But it is definitely a big part of Georgia! We are happy about the Marshutkas, because the system works pretty well here. Within a few hours it is possible to go to wherever you want within Georgia. For us volunteers without cars that is very helpful!