Last week four of us volunteers had the opportunity to go to "Magical Tuscheti" for a few days. A local former shepherd as well as an experienced guide from Tbilisi organized this incredible tour for us. On the first day we were picked up, got some self-made food from locals in the village and reached our camping spot in the evening. Our plan was to sleep overnight underneath the Albano Pass, after which you finally reach Tuscheti. But to get there, you first need to drive on a quite dangerous road for a couple of hours. It is important to have a safe and experienced driver for this.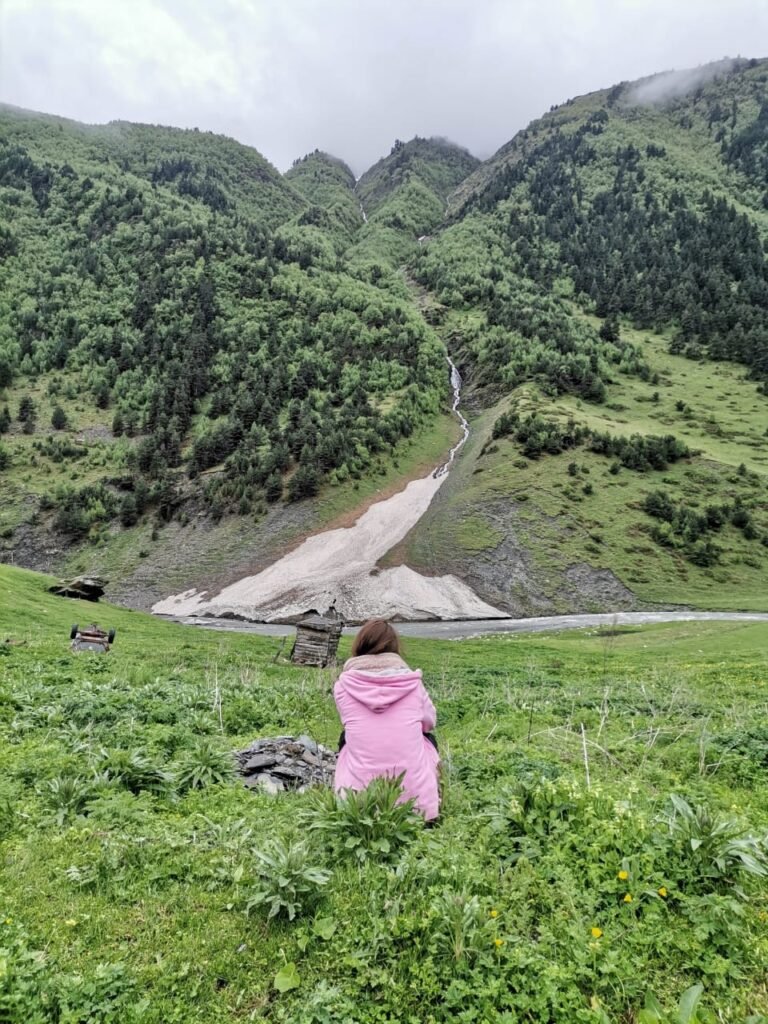 It was amazing to have a campfire in the lonely mountains, drink some wine and eat great local food. Although it started raining, we had lots of fun and enjoyed this nature experience. When we woke up in the morning, we opened the tent and just looked at the endless mountains, clear sky and huge birds. It was an incredible moment. For this day, another shepherd brought us some horses and we went on by horse to Tuscheti.
We were riding for many hours, having a cozy lunch break on the river and also had some adventures with the horses that sometimes really liked to go fast! In the early evening we reached the main village of the region, which is still pretty small. It is called Omalo and has some impressive old towers as well. We spent three nights in a wonderful, cozy guesthouse with the most friendly hosts! The food was of course very good and we had once again an amazing view.
On one day, we couldn't do horseback riding how we planned it, because it started snowing! And that at the end of May! Nevertheless we enjoyed a small hike and more wonderful nature. One great experience for me was that a local man was setting up a tiny library and we were allowed to borrow some books from it. It is impressive how people can really make changes in their local communities by small but great projects.
The few people, who were there, loved to drink, laugh and have fun. They just enjoyed their life and the happiness about returning to Tuscheti after a long winter. On our way we met many shepherds, who were bringing up all their sheep, cows and horses from Vashlowani to Tuscheti. They are half-nomads and spend their winter in the desert, because it is too cold in the mountains.
Once again we could learn a lot about Georgia and grow from this experience. We are very thankful for such opportunities.