In the last few months the Track One project on outdoor education continued abroad! The K2 Long term project on outdoor education "Track One" consisted of a study visit in Riga, Latvia, a job shadowing in Warsaw, Poland and finally a study visit in Straja, Romania. The participants were able to get an insight on how organizations from different countries are using outdoor education.
From the 5th to the 13th of May th study visit in Riga took place. 15 Participants from Armenia, Georgia, Latvia, Poland, Romania and Ukraine had the chance to learn more about the Latvian organization "Piedzivojuma Gars": how they are working and their methodologies on outdoor education. The first days were fillied with activities that focused on team- and trust-building, team work, problem solving, promotion of outdoor education as an effective tool with school pupils and a hike to Ritas. The project ended with treehouse building, high and low rope activities, a solo hike, experience outdoor cooking and many more team building and personality straightening activities.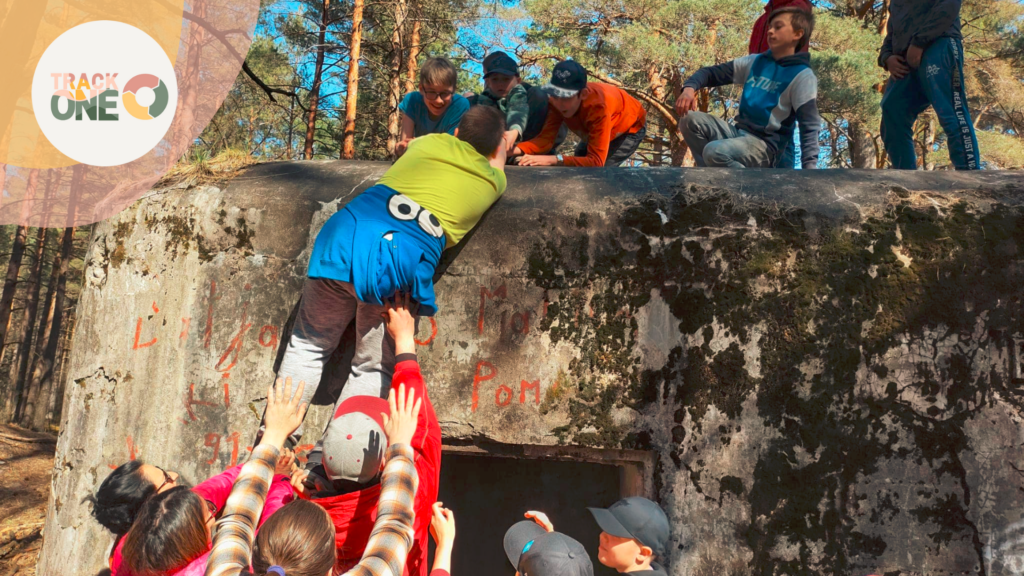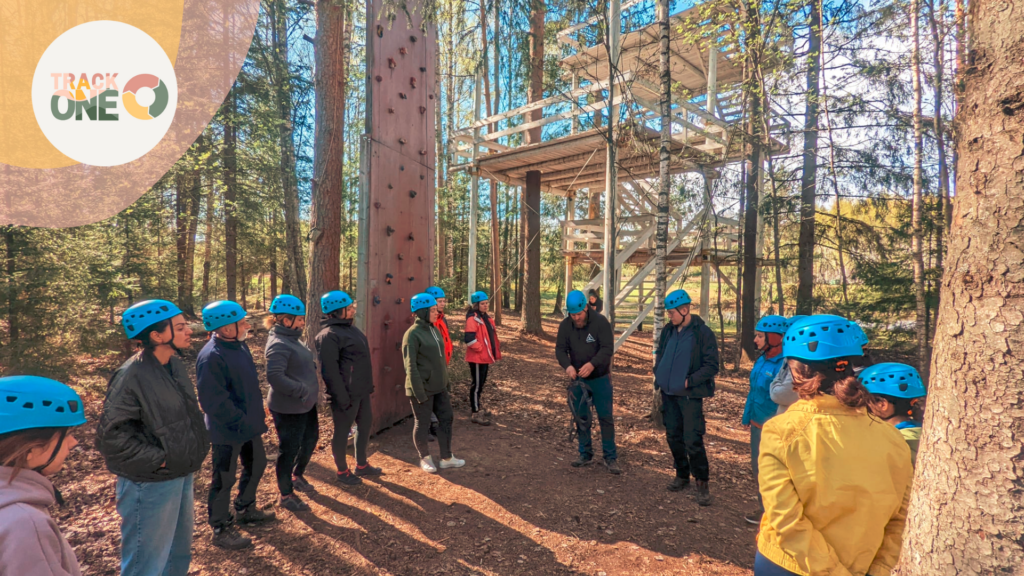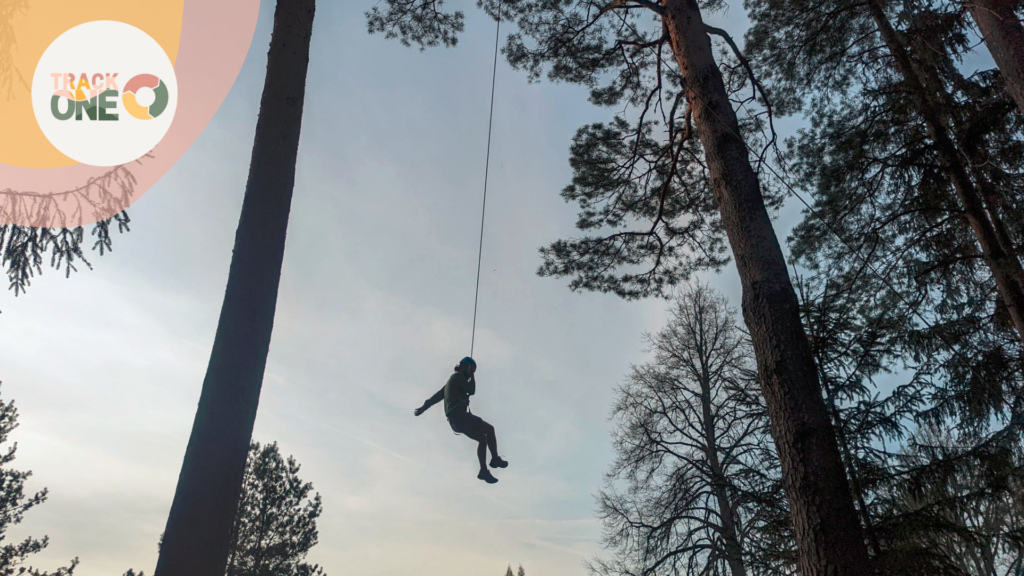 The next project took place in Warsaw, starting on the 19th of May. Participants from Georgia, Ukraine and Armenia explored the experience of the Polish organization,,Pracownia". The first day started with an outdoor yoga session. Then participants got to know the organization "Pracownia" and the main working outdoor methodologies that they are using with youngsters. Later, had a small excursion around the Osiedle Jazdow and explored different NGOs working in the community currently. Finally, participants joined art therapy sessions and ended the first day with colorful paintings. The second day of job shadowing started with teamwork activities which were based on the scale of cooperation, and the roadmap for team development. They learned all steps of the scale: Struggling, Avoiding, Cooperating. Participants reflected whole process of activities and found solutions. On the third day, the participants took part in organizing the scout conference. They prepared different activities such as a low rope course, team building games for different kids and youngsters and a workshop about wilderness therapy. On the final day, the participants were divided into small groups and participated in different oudoor workshops with kids, such as low rope course, mission impossible in the forest, survival outdoor cooking and a hike to the Jagodno area.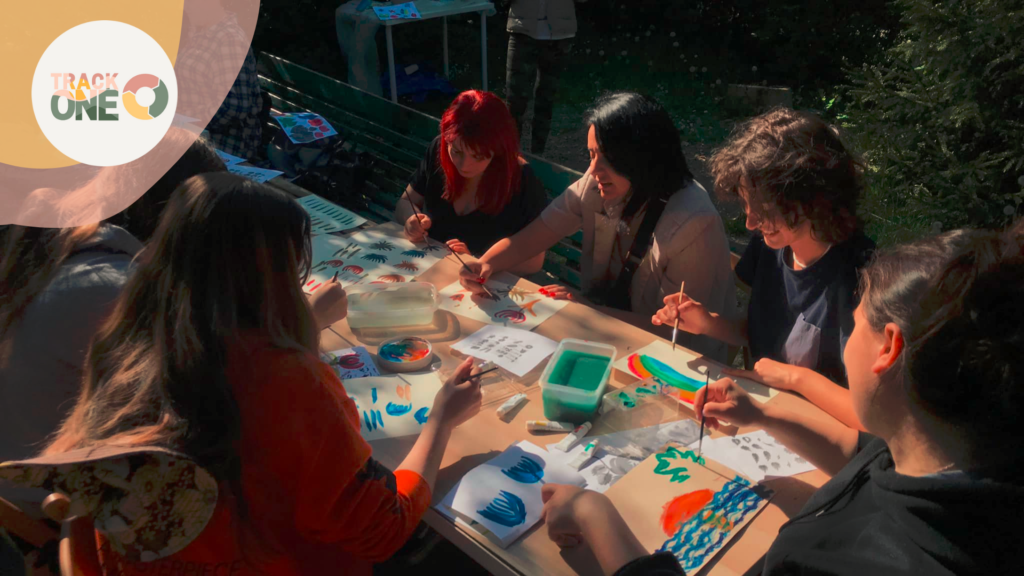 In mid-June was the study visit to Straja, Romania. The participants learned about the working methods of the Romanian organization "New Horizons Foundation". The study visit focused on using experiential learning in a broad understanding, and specifically – Outdoor Adventure Education as a tool to have a positive impact on society. Different activities were implemented: a low ropes course, a visit to a local summer camp in Straja and team-building activities and games, which can be implemented with kids from different age groups.